The Galatian Shield without (symbol) Bronzes
Weight Histograms

All photographs and descriptions are (C) by their respective owners.
All rights reserved worldwide. No copying, use, or distribution without written permission.
All photos used by permission.
Page layout, design, and related web content (C) 2011 by Daniel Wolf. Click on photo thumbnails for enlarged views.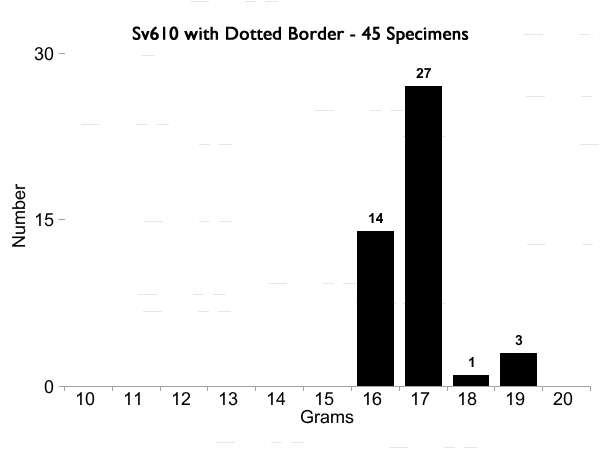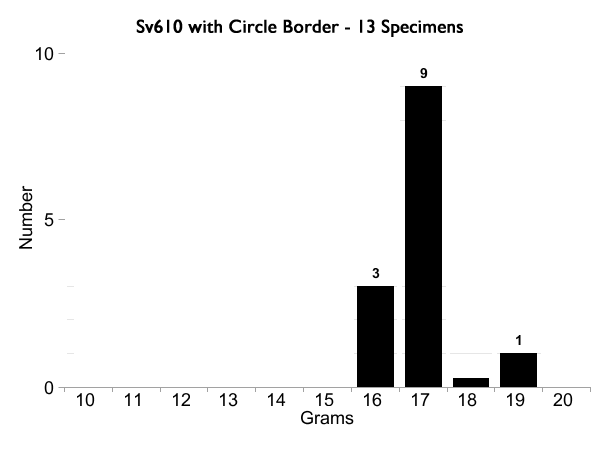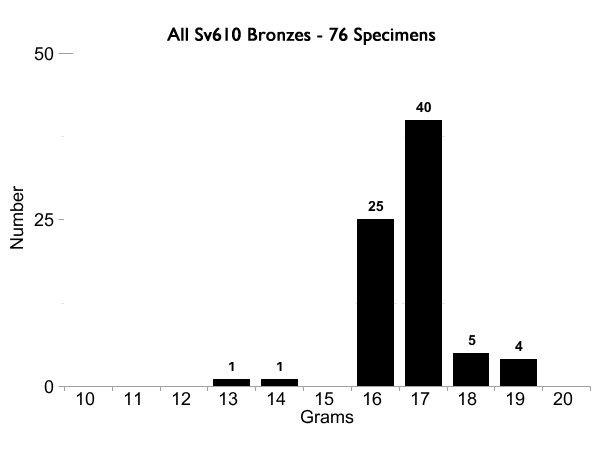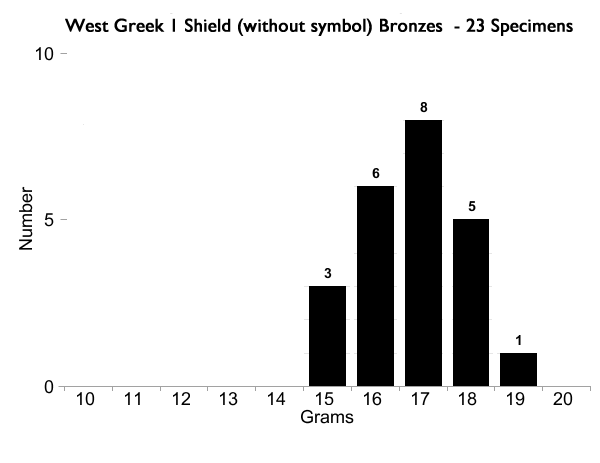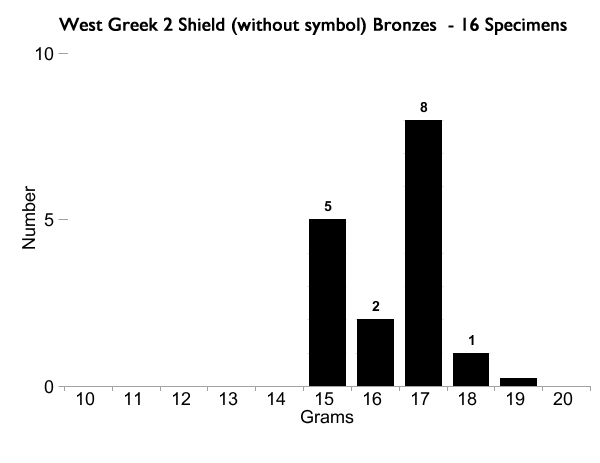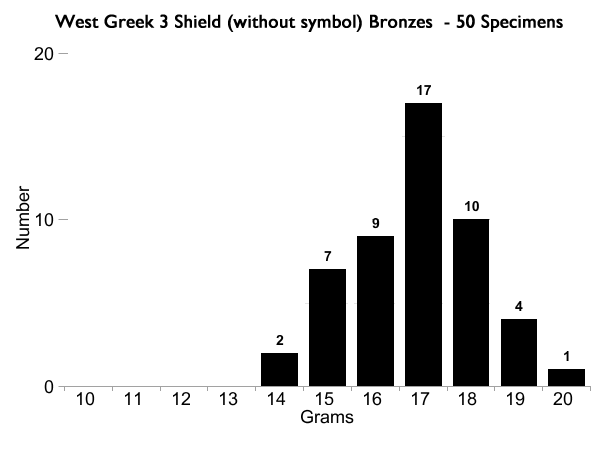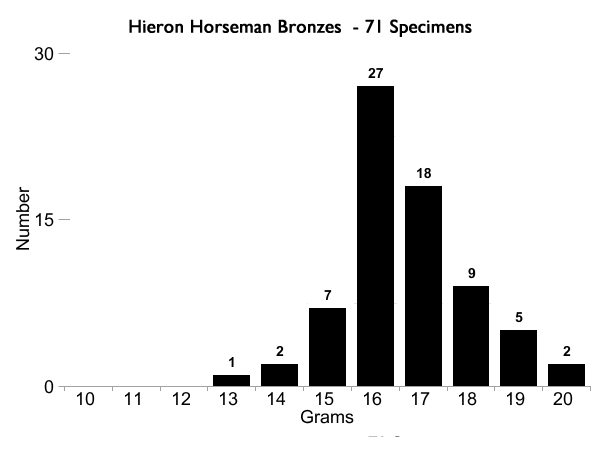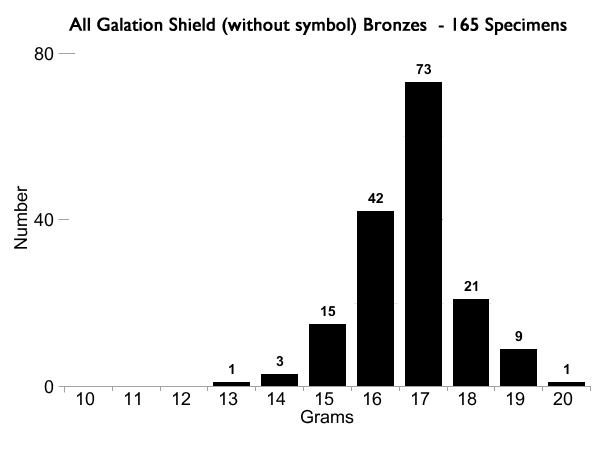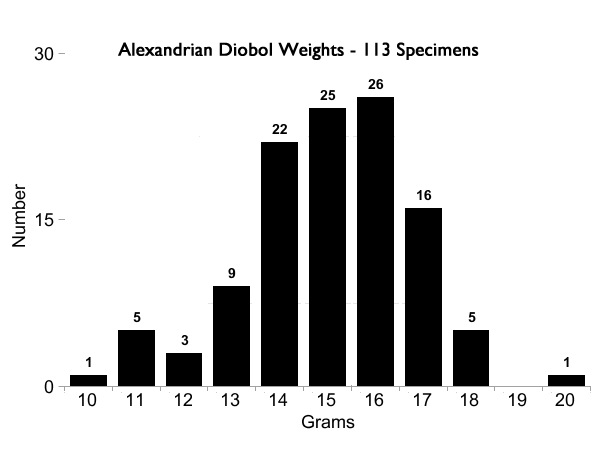 ---